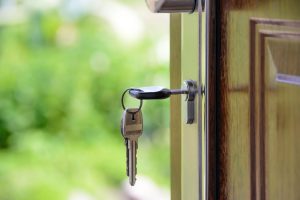 With fewer homes available (especially affordable homes), and more well-qualified buyers hunting for homes, it's tough for a first-timer – but not impossible.
MANAGE YOUR EMOTIONS
After three or four weeks of searching for a home to buy, most first-time buyers come to understand what a "competitive real estate market" really is. And some become so frustrated with the situation that they give up too early.
Persistence is a very important part of the buying process. Be prepared for a long search. Don't allow yourself to get too emotionally attached to any home until your offer is accepted. And let any lost deals quickly fade from your memory. Believe me, the right home for you is out there.
If you've already given up on your search for a home, allow me to suggest a new approach.
BE REALISTIC ABOUT YOUR WISH LIST
Many first-timers set out with an overly optimistic perception of the homes that will be available to them. It's important to communicate your ideal neighborhood, architectural style and amenities, but consider the alternative neighborhoods your real estate agent suggests, and be willing to tour homes that aren't a match with your list of wants.
GETTING PRE-APPROVED IS KEY
When it comes to determining how much you can afford, online calculators are helpful. But for a far more accurate assessment of your buying power, I'll refer you to a mortgage professional who specializes in first-time home loans. That person will educate you about the different types of loans, review your finances, then pre-qualify you for a maximum loan amount. In a hot housing market, it's very important to get pre-approved because it makes you even more attractive to sellers when competing with other buyers for a home.
START SAVING
This is the time to start cutting your spending, because any money you manage to save between now and the day a seller accepts your offer can be applied in very important ways.
For example:
A larger home-loan down payment

A home inspection

Homeowners insurance

Attorney's fees, transfer fees and other closing costs

Furnishings, repairs and/or home improvements
For more information about any of the above, as well as help getting started before the busy spring selling season, call me at 503-717-2154!