SPRING HOME MAINTENANCE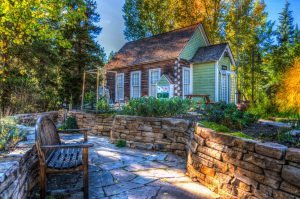 Even if you don't plan to put your house up for sale this spring, these six maintenance tasks should still be high on your list of to-dos:
Poke and press the wood siding on the exterior of your house (especially just above the soil line) in search of rotting soft spots.

Schedule any painting now, before the summer rush.

Re-stain wood decks, fences, railings, trellises and other outdoor structures every year or two (but only if they were previously stained; if they were originally painted, they'll need to be re-painted).

Inspect asphalt/concrete driveways and walkways for cracks and wear. Pressure wash any sections covered in moss.

Do not pressure wash asphalt-shingle roofing (which will damage the shingles). But do use binoculars to assess the current condition of  your roof.

Check any crawl spaces for water accumulation, mold, missing insulation, rodents and other troubles.