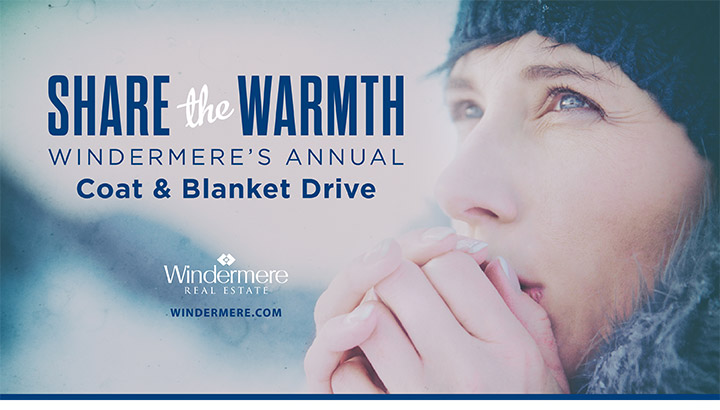 A WARM COAT. A COZY BLANKET.
FOR THE LESS FORTUNATE, THESE WARM ITEMS
ARE ESSENTIAL DURING THE WINTER MONTHS.
As part of Windermere's long-standing commitment to help those in need,
our offices throughout Oregon and Southwest Washington will be collecting
new or gently used adult-sized coats and twin-sized blankets
November 6 through December 15.
Click here to find a Windermere office near you,
then call for donation drop-off times.